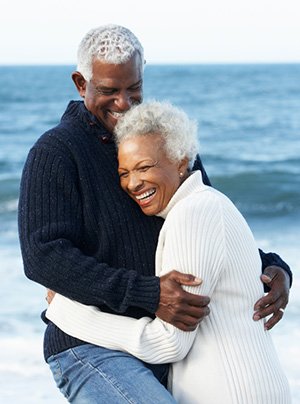 Living in this day and age has given us the advantage of a multitude of technological advances in restorative dentistry. If you have missing teeth, teeth that are loose or decayed, or other dental issues, we offer a variety of techniques to restore your smile.
Some restorative dentistry options we offer at Canyon Echo Dental include:
Composite Fillings | Many people experience a cavity at least once in life. We offer mercury-free, durable, and discreet composite fillings for cavities. Composite fillings are tooth-colored. No one will know you've had a cavity filled unless you tell them. Let us help you bring your mouth back to full health!
Dental Bridges | A dental bridge is a great way to replace a missing tooth and get your smile back. The dental bridge will improve the functionality of your teeth while filling in the gap in your smile. Our dental bridges look and feel natural! Depending on your situation, a dental bridge may be removable or permanently bonded.
Dental Crowns | Dental crowns can be used to fix a range of dental issues, including broken teeth, chipped teeth, root canal protection, and more. We make our crowns from a fine porcelain that is functional, strong, and that will feel natural and blend in with your original teeth.
Root Canals | Hearing the words "root canal" may spark negative feelings, but rest assured that having a root canal can get rid of your pain so your mouth can be healthy again. During a root canal procedure, we will carefully remove any infected pulp tissue and bacteria. The tooth is then cleaned and sealed to prevent further infection. With most root canals, a dental crown is needed to protect your tooth and increase its functionality. The crown will need to be placed promptly after your root canal to prevent tooth fracture.
Many people hesitate to have restorative dental work done, but we don't want you to prolong your suffering! Come into our comfortable office and meet our compassionate and skilled dental team. Dr. Worm is ready to help you get back your happy, healthy mouth!
We hope to help you with one of our restorative dentistry treatments at Canyon Echo Dental. If you have any questions for us about our restorative dentistry options or any other treatment we provide, contact our team today!