Dental Implants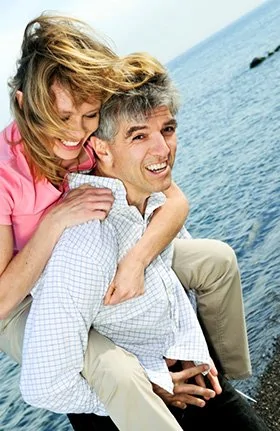 Dental implants are a wonderful advancement in modern dental technology that have allowed – for the first time ever – those who have lost teeth an option to permanently replace missing teeth and restore beauty and functionality to their smiles.
A dental implant is a special post constructed of a metal alloy that is placed in the jawbone where a tooth has been lost previously.
This dental implant does a couple of different things, including:
Provides Support | When you lose a natural tooth, you also lose some of the structure necessary to help keep your jawbone strong and healthy. Teeth roots naturally help provide support to the jawbone around them, so having a tooth extraction can result in deterioration of jaw strength over time. A tooth implant helps restore support and provides support to the jawbone around it, keeping your jaw healthier and stronger.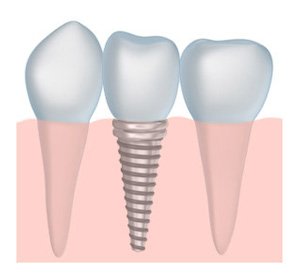 An Anchoring Point | A dental implant is designed not only to increase support to your jawbone, but also to act as an anchoring point for a restoration. Dental implants have been used to provide anchoring points for dental crowns, dental bridges, and even implant supported dentures.
After your dental implants have been placed by a specialist and have had time to heal, our team at Canyon Echo Dental can place the restorations on your tooth implants effectively creating "new" teeth and replacing missing ones. We can do restorations in the form of dental crowns or implant supported dentures depending upon the need.
It has been an amazing and marvelous experience to see what a difference dental implants have made in the lives of our patients and we love to keep helping more patients get their smiles back. Have more questions about dental implants, or about how this fantastic technology can be used? Get in touch with our team today!