Cosmetic Dentistry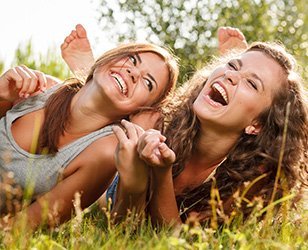 Now more than ever before, the beautiful smile of your dreams is within reach thanks to modern cosmetic dentistry. At Canyon Echo Dental we take pride in the fact that we offer a full range of cosmetic dentistry services that can truly make a difference in the beauty of our patients smiles. Some of the wonderful cosmetic dentistry services we are able to offer include:
Teeth Whitening | This ever popular cosmetic dentistry procedure can add more dazzle factor to your smile by removing discoloration and staining that has accumulated over time. Our professional teeth whitening services are effective and safe, and can brighten your smile shades in as little as a single treatment. For teeth whitening we offer two teeth whitening services, Kor Whitening and Opalescence.
Dental Veneers | Dental veneers are specially crafted pieces of high quality tooth-like porcelain that can then be attached to teeth suffering from a variety of cosmetic issues. Some of the more common cosmetic issues our team can use dental veneers for include chipped teeth, broken teeth, crooked or mildly misaligned teeth, discolored teeth, as well as malformed teeth. Our dental veneers are designed to be a long-lasting, beautiful cosmetic dentistry procedure that can help you achieve your smile goals.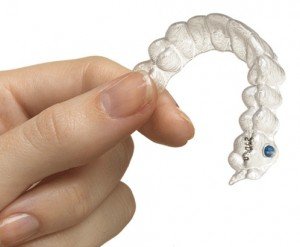 Invisalign | Invisalign is a traditional braces alternative designed to effectively straighten teeth without all of the hassle commonly associated with traditional braces like wires and brackets. Instead, Invisalign uses clear aligner trays made to straighten teeth covertly in as little time as six months to a year without the need for clunky wires, brackets, or other traditional braces inconveniences.
With these services and the other cosmetic services our team at Canyon Echo Dental can help you have the smile of your desires. Have more questions about the cosmetic dentistry services we have available? Get in touch with us today!