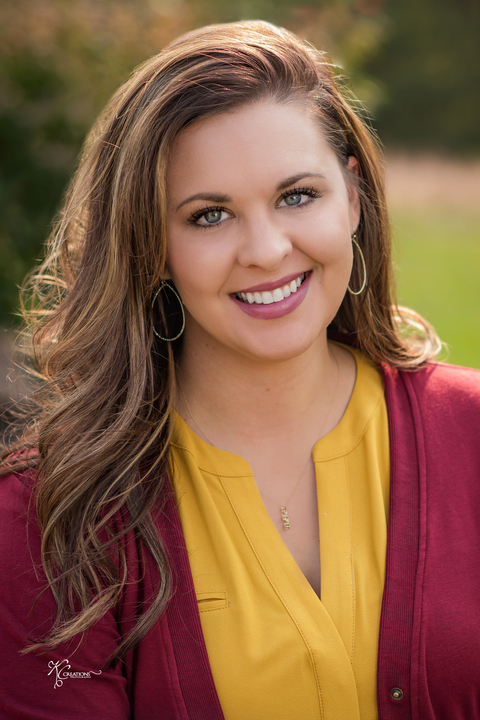 Carmen
Carmen grew up on a farm in northeast Nebraska and graduated in 2004 from Hartington CC. She then attended the UNMC College of Dentistry earning a bachelors degree in dental hygiene in 2008. She has been practicing full time ever since.
Carmen is passionate about taking exceptional care of her patients while developing lasting relationships. She loves working closely with Dr. Susie to provide the best possible periodontal therapy and educating on all areas of preventive and restorative dentistry so her patients can enjoy a beautiful and healthy smile for life.
Carmen and her husband, Nate have 3 children that keep her life fun and entertaining! In her free time she enjoys spending time with family and friends, baking, live music, traveling and a variety of outdoor activities.
She is an active volunteer with her church and with school functions for her children.
---
Sarah
Sarah was born, raised, and continues to live near the community of Staplehurst, NE. She attended Southeast Community College for Dental Assisting and received her Dental Assisting National Board (DANB) Certification. Over the years she has been able to enhance her skills in General Dentistry including, Orthodontics, Endodontics, Prosthodontics, CEREC procedures, and many other advanced technologies in the dental field.
Sarah enjoys visiting with patients, often educating and helping her patients understand their treatment needs along with what their dental procedures may entail. Her favorite part of working at Canyon Echo Dental is the company's encouragement for continuing education, teamwork, while also utilizing individual strengths to make a healthy and fun working environment.
Sarah and her husband, Brandon is always on the go with their 2 children, Branick and Tenison. She is very active in her community and loves being part of the Staplehurst Women's Club which supports projects to better her small hometown. In her free time, she enjoys cooking, camping, gardening and spending time outdoors.
---
Alyssa
Alyssa grew up in Seward, Nebraska, and graduated from Seward High in 2012. She then continued her education at Wayne State College to pursue a degree in Elementary Education. After filling in as a receptionist at our office in 2015, she went on to obtain her degree in Dental Assisting. She graduated from Southeast Community College in 2017.
Alyssa loves to educate our patients both clinically and financially. Growing up, Alyssa recalls, "A smile was the first thing I always noticed about someone, and I always knew I wanted to be an educator. Now I get the best of both worlds!" Her favorite aspects about Canyon Echo Dental are how well our team works together and the welcoming modern setting.
Alyssa, her husband, Jason, and their corgi, Willow, live on an acreage north of Seward. In her free time, she enjoys baking, gardening, fishing, and hanging out with family and friends.
---
Maddi
Maddi grew up in Omaha, Nebraska, and graduated from Millard South High School. She attended Wayne State College and earned her Bachelor's degree in Criminal Justice. Growing up, she remembers going to her uncle's dental office to get her teeth cleaned, which is where her passion for dentistry came from and knew she wanted to get into the dental field. She went back to school to earn her Dental Assisting Certification at Midwest Dental Assisting School. Maddi has worked in both orthodontics and general dentistry.
Maddi is dedicated to making sure patients have a positive experience at Canyon Echo Dental. She likes to build lasting relationships with the patients. She states, "My favorite part of working at Canyon Echo Dental is that we work as a team, and we have fun doing it."
Maddi and her boyfriend, Austin spend their time camping, boating, and traveling. Spending time with their family and friends is very important to them as well as their golden retriever, Cooper. They are building a new house, and they can't wait for all the adventures to come.
---
Tracy
Tracy was born and raised in Lincoln, Nebraska. She graduated from Lincoln Northeast High School. She has 15 years of experience in the dental field. Tracy joined the Canyon Echo team during the fall of 2020. Tracy's love of dentistry started at a very young age. She embraces the mindset that a healthy smile aids in a healthy life.
Her introduction into dentistry as a career came by way of on-the-job training to become a chairside dental assistant. This training was the stepping stone along with her previous customer service skills allowing Tracy to embrace the roles of Dental Receptionist, Office Management and Treatment Coordinator. One of her passions in dentistry is helping the patients understand the financial investment in their smile, she wants her patients to have full knowledge and appreciation of the value of their investment.
Tracy and her husband, Terry, have two daughters along with a grandson, Ezra, who is the light of her life. Besides her new puppy Vada girl, Tracy enjoys any kind of cooking, being close to family and friends, especially her fitness family. She also has love for cars, especially Mustangs.
---
Jen
Jen grew up in Tilden, a small town in Northeast Nebraska. She always knew the dental field was her passion since she started assisting her father in his dental practice. She attended Wayne State College for two years and finished at the top of her class at UNMC College of Dentistry earning her Bachelor's degree in dental hygiene.
Jen is dedicated to providing the best dental care for her patients. She thrives to keep all patients happy, healthy, and comfortable throughout their time at Canyon Echo. Her favorite part of her job is having patients look forward to their dental checkups and melting away any dental anxiety they may have.
Jen and her husband, Trevor, enjoy spending time with their family, friends and furry companions. Jen loves cheering on the Huskers, being outdoors, and catching up on her favorite shows
---

E-Verify is a web-based system that allows enrolled employers to confirm the eligibility of their employees to work in the United States.