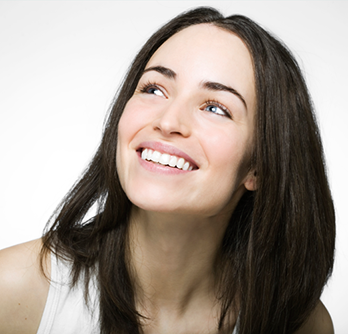 Getting the beautiful, straight teeth that you desire isn't always easy. In the past, the most popular option for straightening teeth was the time consuming and aesthetically displeasing method of traditional braces using brackets with wires. Thanks to modern dental technology at Canyon Echo Dental we have another option for you called Invisalign.
Having straighter, more beautiful teeth is just months away with Invisalign clear braces! Utilizing a system of clear, high quality aligner trays, Invisalign straightens teeth without the need for brackets and wires as with more traditional teeth straightening methods.
This unique, advanced teeth straightening system has some great advantages, including:
Time spent | Invisalign is designed to work fast. Traditional braces often take approximately two years to work, whereas Invisalign usually works to straighten teeth in as little as six to twelve months!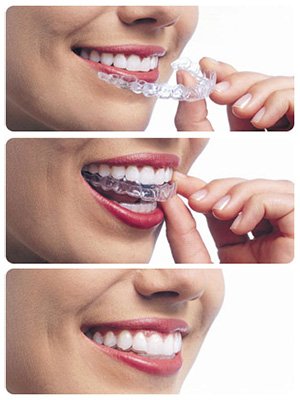 Appearance | Everyone knows it; traditional braces with all of their brackets and wires can look pretty clunky. Invisalign is designed to straighten teeth without the need for wires and brackets, and is made with high quality clear plastic that is nearly invisible, allowing you to straighten your teeth without having a mouth full of noticeable gear.
Hygiene | Dental hygiene with traditional braces can sometimes be a tricky process. Invisalign however is designed to be removable, which means you can continue to take care of your teeth like you normally do. This helps your teeth stay healthier during treatment.
Convenience | Invisalign clear braces allow you to continue eating the foods that you love, without having to compromise about having straight teeth or crooked ones. With Invisalign, it is as simple as removing your aligner trays, eating the food you want to eat, and putting them back in to continue straightening.
Dr. Worm and her team are thrilled to be able to offer this fantastic traditional braces alternative to their patients seeking straighter teeth with less hassle. Have more questions for us about Invisalign? Contact our team today!