Dentures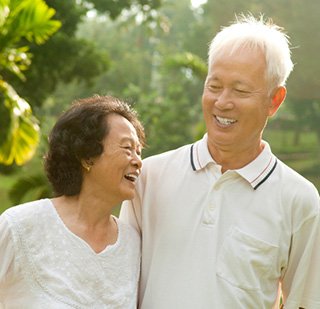 Losing most or all of your teeth can change everything. It makes it more difficult to speak, more difficult to eat the foods you love, and can cause social anxiety among other issues. If you are suffering from severe tooth loss and are looking for options, at Canyon Echo Dental we can help!
One of the very best options for those who have lost many or even all of their teeth is dentures. At Canyon Echo Dental we offer effective denture services with long-term results in mind.
Our denture services include:
Traditional Dentures | This denture option continues to be popular because it provides an outstanding solution to replacing many or all teeth. Our traditional dentures are crafted with the patient who orders them in mind and are professionally made in a dental laboratory by a specialist helping to ensure excellent fit, fantastic appearance, and outstanding functionality.
Implant supported Dentures | This newer form of dentures has been a real game changer. With implant supported dentures, you can replace missing teeth permanently! A dental implant is a metal alloy post that is anchored in the jawbone, which can be used to support permanent tooth replacement devices such as dental crowns, or even entire dentures. Implant supported dentures are made to be long-lasting, permanent solutions for tooth replacement and do not suffer from slipping, clicking, or moving – ever!
We are proud to be able to offer denture options to patients seeking to restore beauty and functionality to their smiles. Our skilled, compassionate team has the experience necessary to help you get the care you need, so if you are looking for denture options we are ready to assist you whether you need full or partial dentures in the forms of traditional dentures or implant supported ones.
Have more questions about dentures and denture options? Call us today!